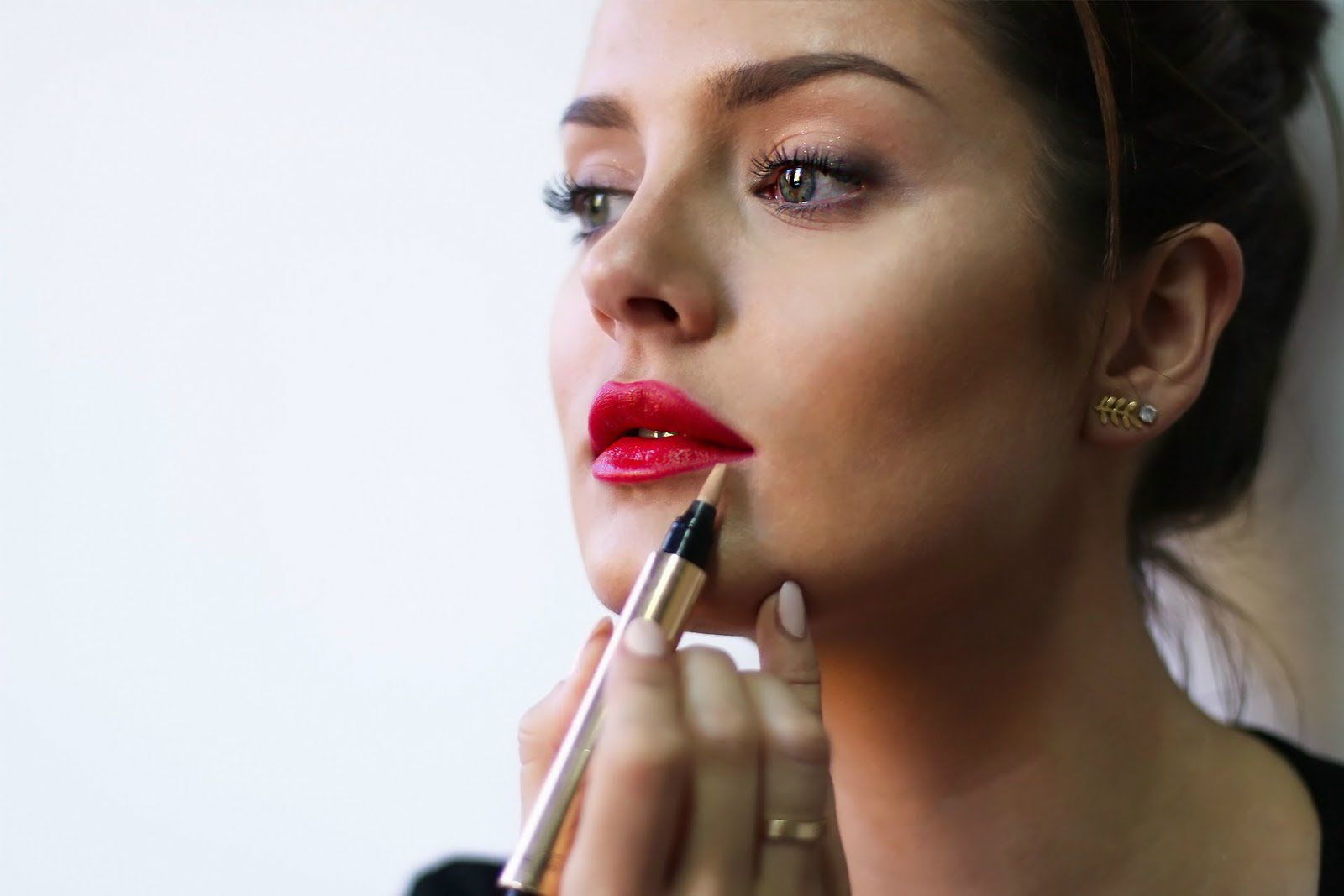 Although traditional East Indian bridal makeup remains an enormous favorite among brides, many Indian brides today are deciding on a far more modern bridal look. As a specialist makeup artist I've caused many Indian brides and have found more and more are turning towards a modern twist to the traditional bridal look. East Indian females have beautiful skin but often the skin will have yellow undertones quite. A professional makeup artist may need to combine 2 or 3 3 different foundation colors to complement her client's skin perfectly and combine two or three 3 different colored concealers to conceal things such as dark circles.
The wrong color basis and concealer may bring ashy shades to Indian epidermis which will make an Indian bride look sallow and washed out. Your typical East Indian wedding is filled up with dramatic, striking looking gowns that embellish elaborate designs and brides are usually draped in heavy dramatic jewelry. Therefore it's important to balance your overall look with the correct makeup application.
For that reason, if your dress is dramatic in design, you should have a dramatic eye makeup to match. In case your gown is understated, try moving towards a more modern-looking makeup look. The use of color is important in Indian weddings and traditionally reds and golds will be the colors most used for bridal eye makeup.
Indian eye makeup has traditionally been the focal point to the overall makeup look itself. To modernize this look, try using eyeshadow jewel-tone colors such as blacks, light silver, fantastic pinks, violets, turquoise, and blues. Indian bride lips are always bold and beautiful with classic colors such as mulberry and gold playing a big part to the entire look. To add a more modern feel, choose instead for further simple lip colors on your wedding day, such as pinks with golden highlights, lotions with glittery matte, and gloss brownish reds. The usage of highlighters are a must for the Indian bride! Try highlighting with browsers above the cheekbone just, on the bridge of the nose and temples.
Moreover, pluralism is not interesting as a school of thought aesthetically. One of my favorite essays in the aesthetics of nature is "Icebreakers" by Stan Godlovitch. The theory is that the one appropriate way to appreciate nature is to see it as strange and radically other than humanity. Godlovitch calls for an "acentric" approach to the aesthetics of nature.
Request a particular food when you book your air travel
Anti bacterial and disease
Chronic low self-esteem
Mascara A wet cloth
Paul Simon, "The Boxer"
1 Zippered section
Legal Notice
Rigid Collodion
That means it will not be anthropocentric: it should not be biocentric. Godlovitch provides an interesting counter-top to the technological cognitivist position which still relies on human-constructed categories. His theory, however, seems ultimately indefensible largely because we humans cannot not be human, and so we cannot take an eccentric position. This is not to say that we should acknowledge anthropocentrism, which is the view that humans are the most crucial species on the planet or even (in one definition) the universe. I would think twice to rank species for significance! We just undoubtedly take humans as the center of things, just as we take ourselves as the very middle of everything.
Nonetheless, there is much to be gained by firmly taking Godlovitch's position sometimes and using circumstances (so far as one can, as an individual, in any case), although to adopt it as the correct one view leaves out too much. Earlier I suggested that archaeologists might similarly (or higher validly) state the appearance of ruins as their academic territory.
Recently some archaeologists have even published in the field. Ginsberg concerns that archaeologists are either social science quantifiers or classicists covered up in historic texts which both will tend to be horrified by aestheticians on the website. But I think that archaeology is more versatile and diverse than that. I can only agree.
But should we go as far as to give it "predominant scope" in looks? The advantage of this may be, for Ginsberg at least, the Deweyan/Thoreauian impulse to move outdoors, out into the global world, and from theories away, categories, and unlimited arguments in conference halls. He becomes lyrical when he writes, "Ruins will have led the way to our being surprised by joy" in much the way that Zen practice concentrates us on the now of everyday life. I feel uncomfortable with the role of prophet, but also like to be challenged by Ginsberg's eyesight. William Morris, Karl Marx, and Friedrich Nietzsche all tried to play this role, the consequences sometimes laughable, sometimes sublime, sometimes downright scary.